SxSW EDU: Enhancing teaching and learning through design
April 23, 2018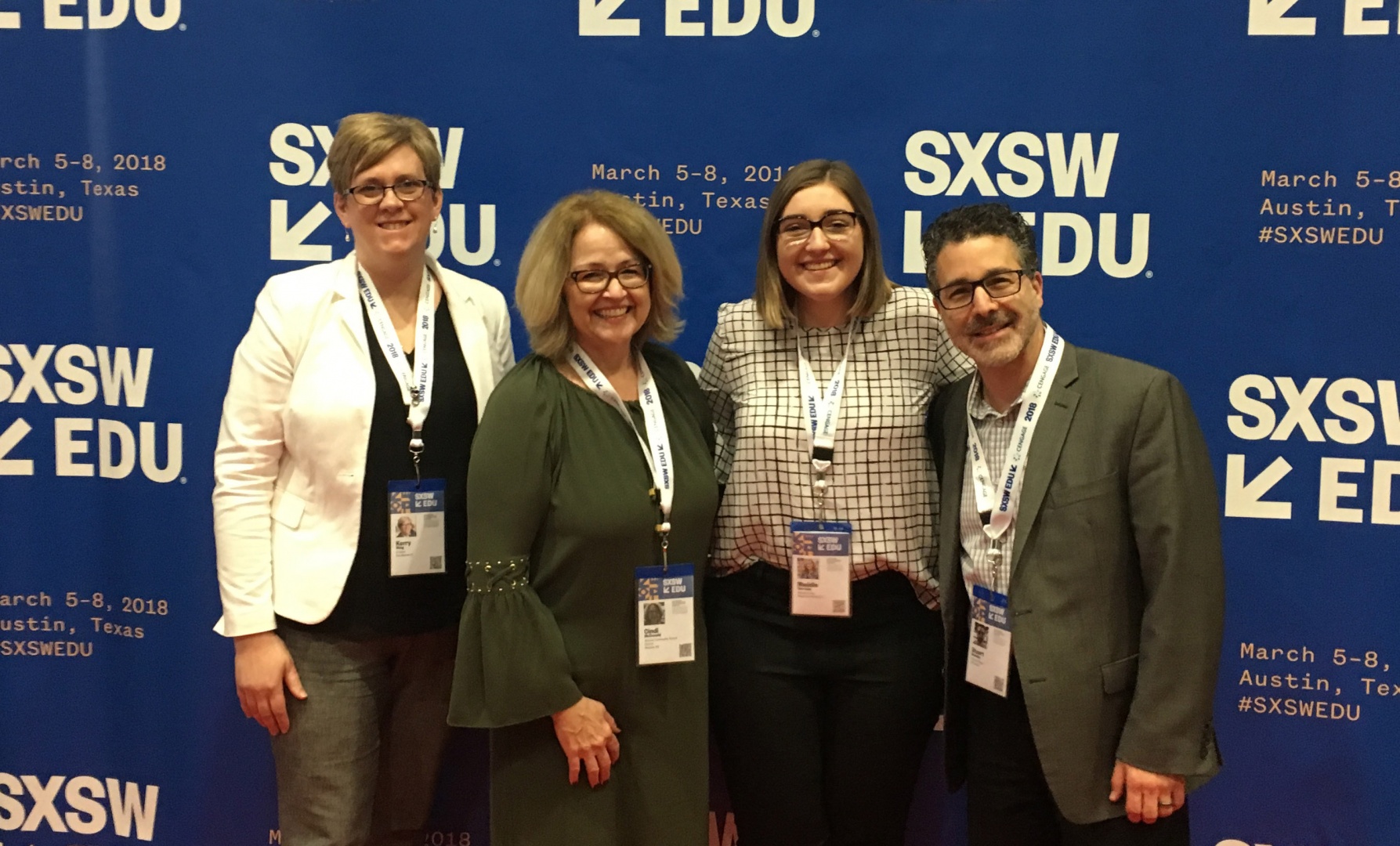 Last month,
INVISION

had the honor of presenting with Waukee Community School District and CannonDesign at SxSW

EDU

in Austin, Texas. For anyone not familiar, this is a conference for education from PK-higher ed with topics ranging from teaching pedagogy, emerging technologies, to designing the classroom for today and tomorrow (of course a personal favorite.)

We spent our time talking about ​"Bringing Entrepreneurship to K‑12 Academia," and challenging the audience to broaden their horizons on educational delivery means and methods. Key points of our presentation included the concepts behind the Waukee Innovation and Learning Center, creating architecture for a new model of educational delivery, and the student voice in this process.
Similar themes resonated throughout the SxSW EDU conference. We'd like to share a few key themes and questions for you to explore. While focused on education, these span far beyond and can challenge all of us to think creatively about the way we perform the work that we do and how we prepare for the future.
How do we prepare kids for jobs that don't exist yet?
60

 – 

85

% of jobs for today's kindergartners are not jobs yet-how do we plan their educational path?
Embracing technology is inevitable-how do we get on the right path to implement?
We've seen this before, we'll see it again, right? How do we develop resiliency while implementing smart strategies?
Design-based problem solving skills are going to be a critical skill set in the future. Facilitating conversations on the discovery of problems, strategy of ideas and implementation of solutions provides a holistic and systematic approach to smart and effective resolutions. We use this process every day. Find our more at invi​sion​arch​.com.
Design impact on student engagement
Does the design of space benefit learning? Yes, it does! Good design impacts attendance, attrition and passing rates.
Design has the ability to effect levels of engagement, provide room to learn and explore. Simple moves can provide space for students to pursue their passion areas and not feel stuck at a desk or in a classroom while maintaining a curriculum.
Well-designed space often results in happier teachers, as well. Teachers will be smiling more when they can get materials ready, have the right kind of storage, and the flexibility to use classrooms differently. How would you complete this sentence? ​"Our teachers have always taught the same way, but we want to…" How do you move to, ​"Our teachers used to teach in the same way, but now we are able to…"
Pairing purposeful design with instruction creates pride, empowers engagement, increases achievement, creates happier places for students and teachers and encourages collaboration.
The student voice
Students long to be heard and many would like to be active in the decisions impacting their future. Being part of the conversation goes a long way to instill success. Two quotes from the StuVoice student group that speak for themselves.
"There is so much critical thinking in school, but not about school itself." Ian Coon
"Organize for the world you want to a part of, and even if you don't live to see that world, know that you are making the world you are in a better place." Taylor Dumpson
So as you wrap up your spring semester and start planning for academic year 2018 – 19 and beyond, give us a call to begin a discussion on Innovative Learning Environments, Entrepreneurial Learning, Job Readiness, Technology and Student Engagement. The rest of the country is taking these on, let's continue to be the leaders in Iowa.