INVISION

is a planning, architecture and interiors firm based in Iowa with work that takes us to communities throughout the Midwest. To keep pace with a rapidly changing world, we continue to approach every project with passion and purpose — as we have for over

100

years.

At our core, we are a design firm who engages our clients with thoughtful questions to discover and implement innovative and functional building solutions. We believe the spaces we create are as unique as the clients and users we serve and believe our work can impact the world for the better. Our process is defined while our designs know of no limits. We are knowledgeable in various project delivery methods and have extensive experience in all five stages of the design process. We specialize in the education and health and wellness space and our experience spans corporate industrial, cultural and workplace, hospitality, housing, municipal and sports and recreation.
Without our clients, our practice wouldn't be possible. We understand this fundamental idea, which is why we prioritize listening and engaging the user at every phase of the project. We look to collaborate with those who share our values, seek to build a relationship with our team and have a passion for good design. But don't just take our word for it, our projects speak for themselves.
Our process is proven.
Our three-step method for achieving great results for our clients.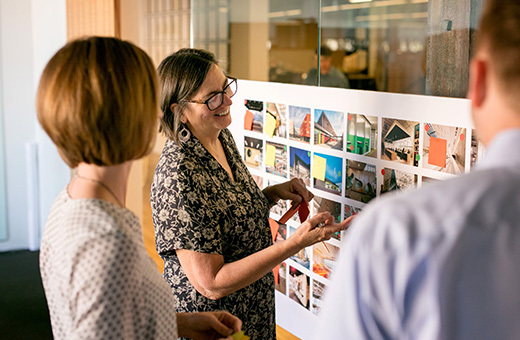 Discovery
First, we seek to deeply understand the issues driving your project. We might ask some tough questions, but we truly listen and use your honest answers to formulate a solution uniquely tailored to your mission at hand.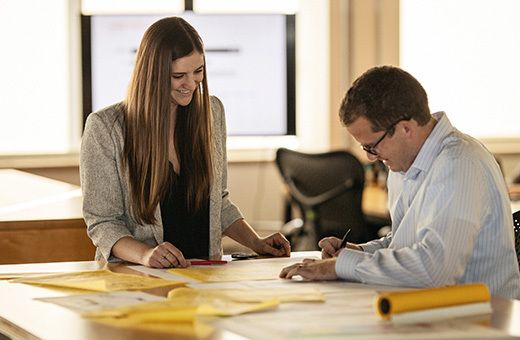 Strategy
Next, we analyze our findings from the Discovery phase and begin envisioning possibilities. This is where the magic happens — your challenges and goals meet our talent and expertise, and an innovative solution comes to light.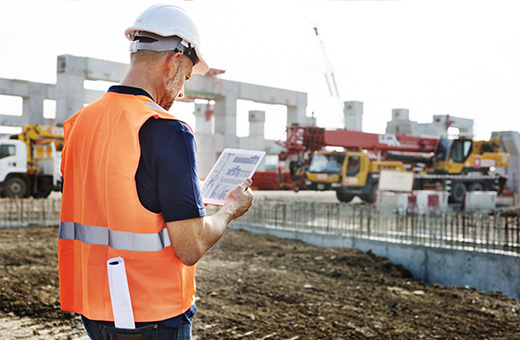 Implementation
Turning our shared vision into reality completes the process. Whether it's a report, master plan or project under construction, we meticulously monitor schedules and budgets to deliver the results you turned to us to deliver.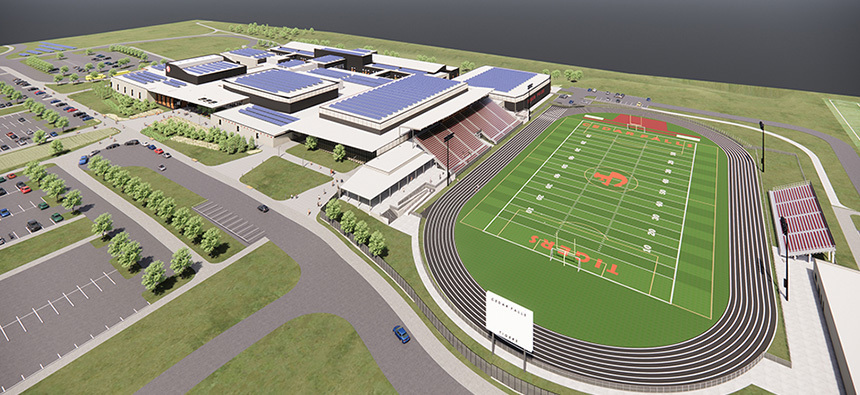 Driving design while respecting the environment.
Environmental stewardship is an important component of our work. Our goal is to provide energy-smart, sustainable solutions for every project to reduce negative impacts on the environment while improving the health and comfort of the people who work, live and play in these spaces.
Engaged in our communities to make a difference.
We believe in giving our all to help our communities through volunteering and supporting great causes. Our team is dedicated to finding ways to lift up others. We do this by providing pro bono services, mentoring students and serving in leadership roles in our communities.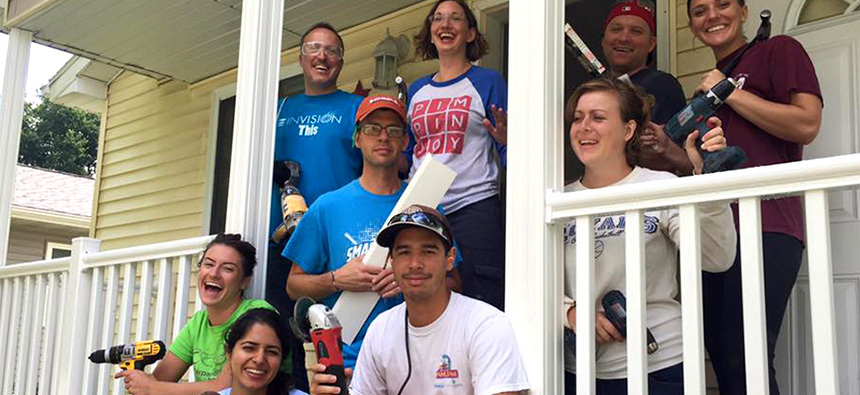 Our facility continues to receive positive comments daily. The first impression of many is our facility is clean and warm and welcoming. We acknowledge how the initial reaction from patients when they walk in adds to the overall experience. Other healthcare executives who have visited have commented, ​'Wow! This is such a stunning and brilliant facility.'"

The
INVISION
team is extraordinary listeners. They respond to the most important needs in a very creative way. It's the little things that make a big difference.
INVISION
did their homework. They thought of every detail and knew to ask questions. The facility solves every problem we knew we had, and more."

Don't be afraid to put it all out there — all your dreams, all your hopes, every vision you've had for it. Know and trust that INVISION will hear you and take into account all of those things and bring it all to life. Trust in the process. Don't be afraid to dream big, because somehow they're able to make it all happen."

To put it very simply, the ultimate goal was to create a space where teaching and learning can occur in the most appropriate way. Every school is different — the design has to meet our culture — and I think it did. When we look at the design, it's not just about brick and mortar, it's about how we enable people to live the best life they can in teaching, learning and working."

INVISION
did a great job of listening to what we wanted in the space, but was also not afraid to challenge and educate our team on current regulations and best practices."

INVISION
's ability to communicate effectively, apply high professional standards, and work as a team is a tribute to their commitment and expertise."
We wanted to make the patient experience a positive and easy one. We wanted the care we give to our patients to be evident in the design of the facility through a wow factor. We felt the design accomplished this. Also, we've found our business plan for the new facility has exceeded our expectations. We are already far beyond our five year financial projections and doing very well."

This development has all come together to make it a great place to live. It has become a point of pride for our citizens and leaders."
Previous
Next