Heidi Willis and McKaylee Palmer become a WELL Accredited Professional™
August 12, 2021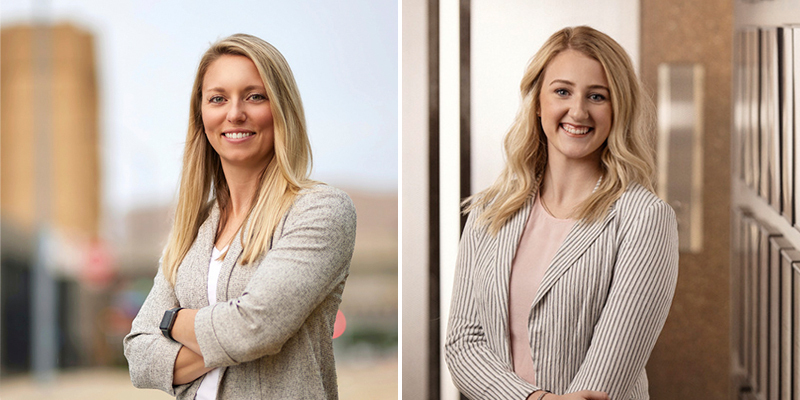 Congratulations to architect Heidi and interior designer McKaylee for becoming a
WELL

Accredited Professional™ (

WELL

AP

™) through the International Well Being Institute. The

WELL

AP

credential signifies an extensive knowledge of human health and wellness in the built environment and the

WELL

Building Standard™.

WELL is an evidence and performance-based system for measuring, certifying, and monitoring features that impact human health and well-being in the built environment, through areas such as air, water, nourishment, light, fitness, comfort, and mind. INVISION prioritizes designing spaces with health and wellness in mind as most individuals spend approximately 90% of their time indoors. The WELL Building Standard provides a great framework to create spaces that enrich lives.
Heidi and McKaylee will lead our efforts in looking at various aspects of the building to enhance how we look at creating healthy buildings for people. These efforts can increase life expectancy, lower healthcare costs, increase productivity and retention by closing the gap between the environment and human health.