Placemaking in Waukee with Kinship Brewing Company
November 17, 2019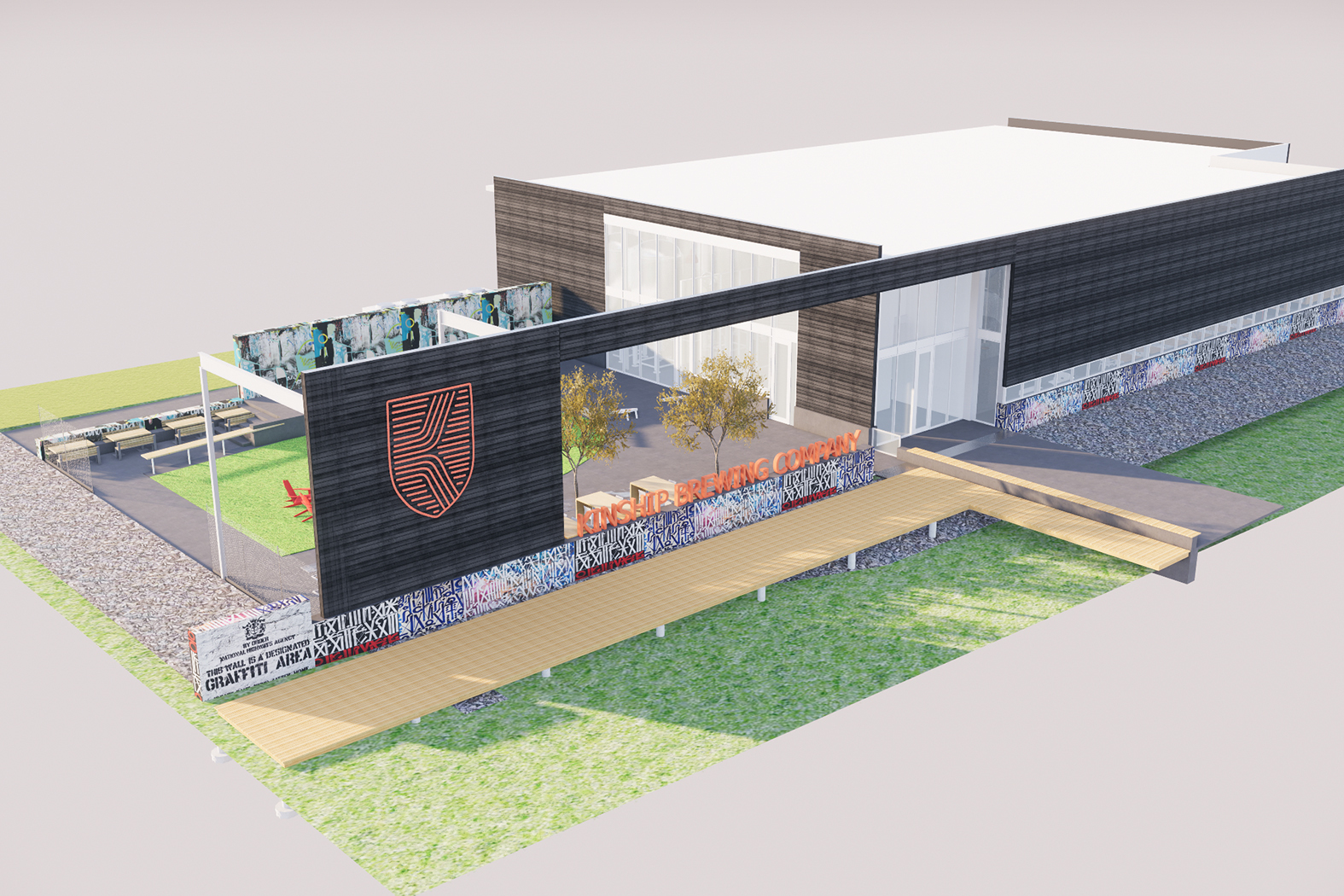 With an intense desire to create a community hub in Waukee, Zach and Ann Dobeck reached out to
INVISION

for assistance in reaching this goal. Located near the Raccoon River Valley Trailhead, the site scope included planning for

13

,

000

-square-foot brewery with approximately

10

,

000

-square-foot dedicated to production facilities, half-acre dog park area, outdoor event stage, garden patio space, stormwater detention, and parking.
As the first new, ground-up brewery in the metro area, Kinship Brewing Company will offer a village atmosphere. With a focus on offering visitors a sense of place experience, the buildings, pedestrian and bicycle connections, vehicle and bicycle parking areas, and open spaces such as outdoor areas, stage, and the dog park were arranged to give the six-acre site a village-like feel.

The Kinship Brewing Company Village building is of high-quality contemporary design focused on the creation of a light-industrial manufacturing aesthetic that is appropriate in scale for the area. The buildings will share a common aesthetic to create a consistent architectural language throughout the site. The building design also focused on sustainability. The exterior of the building offers a natural finish of Shou Sugi Ban Accoya Wood which offers a natural finish that is fire and insect resistant. The process of creating this wood is cutting edge – read more about the material here.
As excitement for Kinship Brewing Company continues to grow in the metro area, we are truly honored to be part of this development. Zach recently shared, ​"The thought leadership you provide is why I chose to move forward with your team. I truly feel like we are going to create something special. I couldn't feel prouder to be paving a way for something truly unique not only for the brewery industry but for the greater Des Moines area. And that is only possible with our partnership." We agree Zach, and we're excited you chose us for this endeavor!