Nathan Kurtz
Specifications / Construction Administrator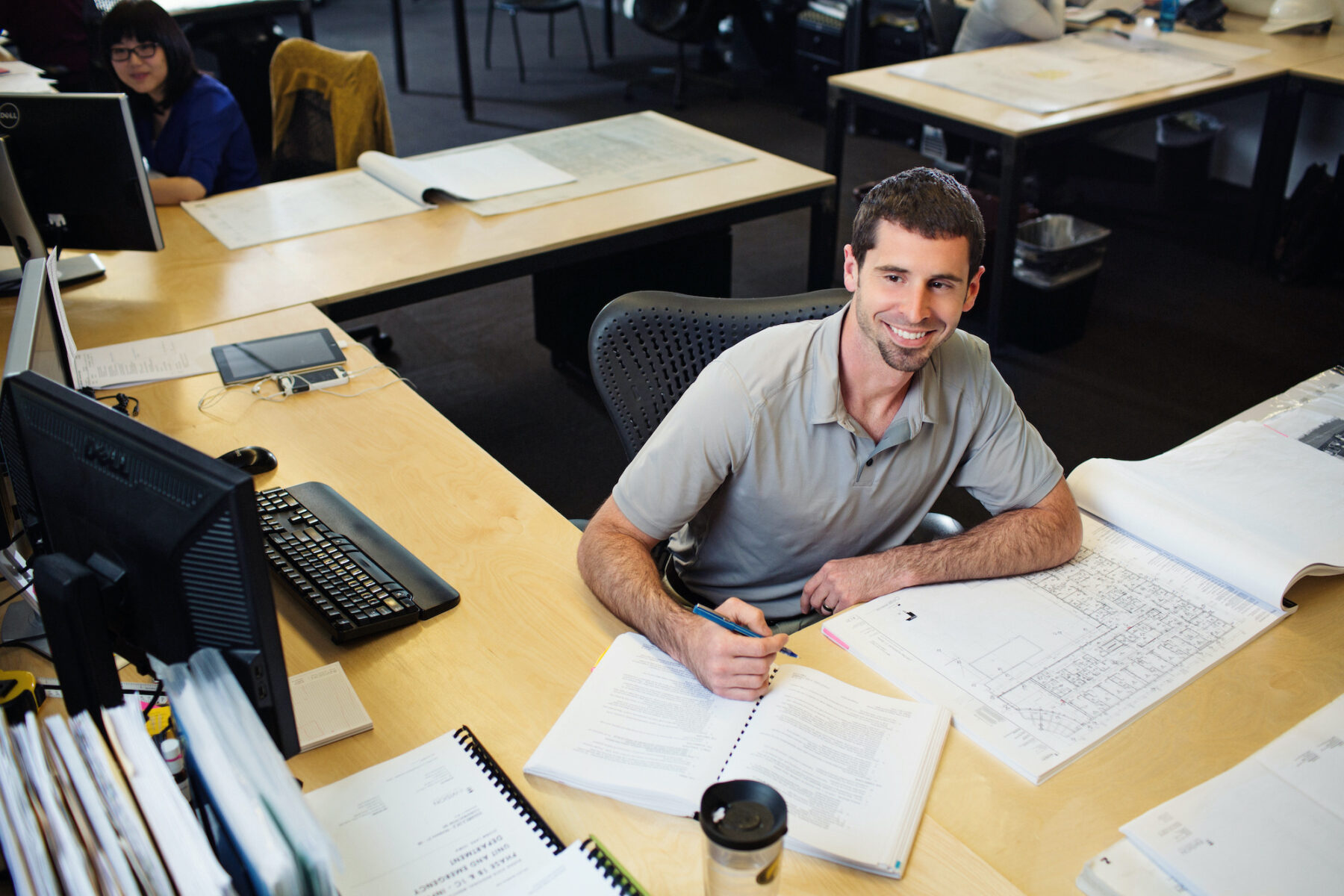 My favorite design items are when we come up with something original and cool, something the owner gets to enjoy as theirs. Additionally, I really enjoy when those unique elements have another layer such as additional content, history or functionality for the owner. Something personal or something that has meaning, such as a welcome desk made with reclaimed parts from the factory that once occupied the same space. Another example would be an elementary school where shadows from the framing members of a glass exterior wall move across the graphics on the floor and you notice that it works as a sun dial.
Credentials
Construction Documents Technology (CDT)
Expertise
Giving Back
Active member of church security team
Interests
My kids and family
Construction
Maker
Wakeboarding
Snow boarding
Biking
Hunting
Hiking
Outdoors
Forestry
Fun Fact
I built a sawmill to produce the lumber to build my kids a treehouse. That included using climbing spikes to fall the right trees for logs and purchasing several pieces of equipment and machinery to transport the logs.